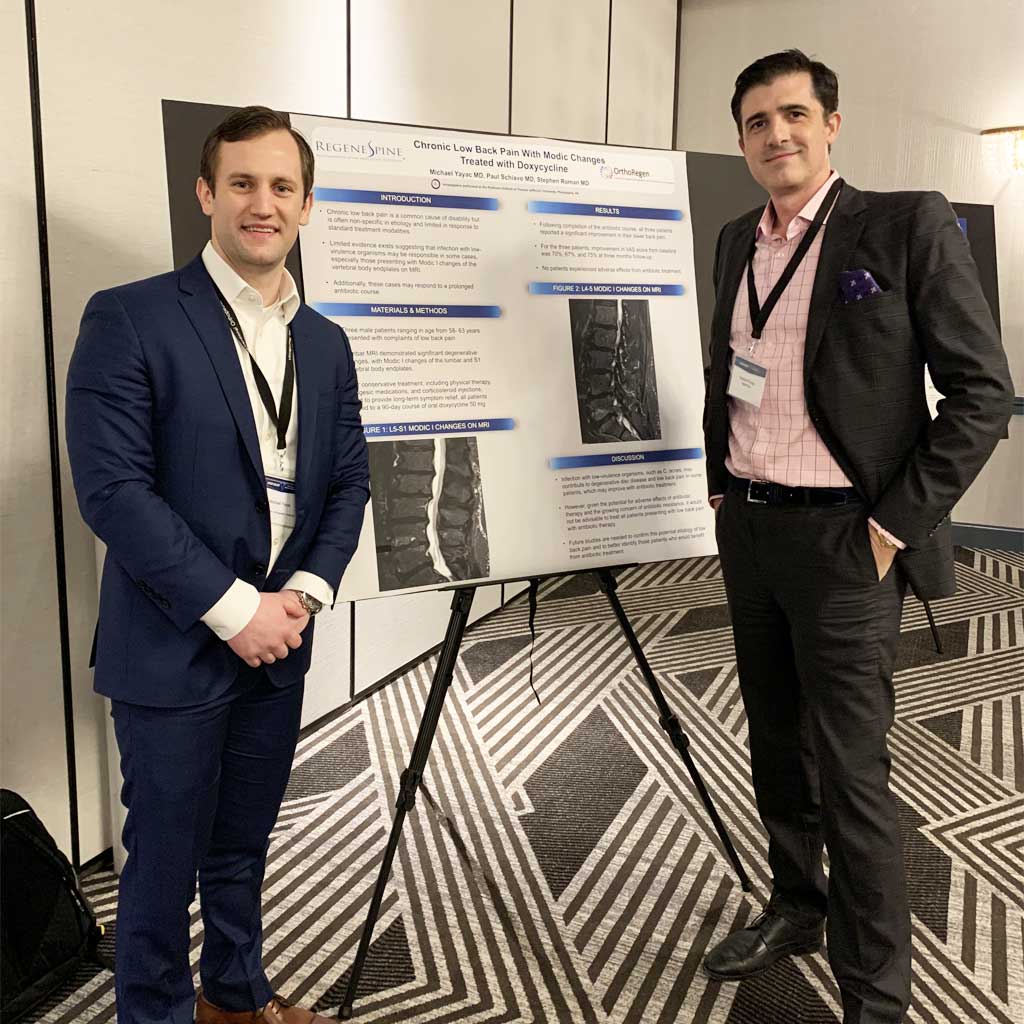 17 Feb

Dr. Roman and Dr. Yayac present at Interventional Orthobiologics Foundation 2020

Dr. Roman and Dr. Yayac present at Interventional Orthobiologics Foundation 2020
INTRODUCTION
Chronic low back pain is a common cause of disability but is often non-specific in etiology and limited in response to standard treatment modalities.
Limited evidence exists suggesting that infection with lowvirulence organisms may be responsible in some cases, especially those presenting with Modic I changes of the vertebral body endplates on MRI.
Additionally, these cases may respond to a prolonged antibiotic course.
DISCUSSION
Infection with low-virulence organisms, such as C. acnes, may contribute to degenerative disc disease and low back pain in some patients, which may improve with antibiotic treatment.
However, given the potential for adverse effects of antibiotic therapy and the growing concern of antibiotic resistance, it would not be advisable to treat all patients presenting with low back pain with antibiotic therapy.
Future studies are needed to confirm this potential etiology of low back pain and to better identify those patients who would benefit from antibiotic treatment.
Read more: Doxy Poster (PDF)